How to Use Apple Cider Vinegar in Smoothies (Plus Recipe)
Disclosure: This post may contain affiliate links, meaning I get a commission if you decide to make a purchase through my links, at no cost to you.
Apple cider vinegar is one of the most versatile ingredients you can add to your smoothie. It has a wealth of health benefits, as well as adds a tangy and delicious flavor to any smoothie recipe. Whether you're looking for an immune system boost, better digestion, weight loss assistance, or just need a nutritional kickstart, adding apple cider vinegar to your morning smoothie is the perfect way to get what your body needs in a tasty way.
In this blog post, we'll discuss the benefits of using apple cider vinegar in smoothies, how to prepare an ACV smoothie properly and tips for making the best ACV smoothie every time.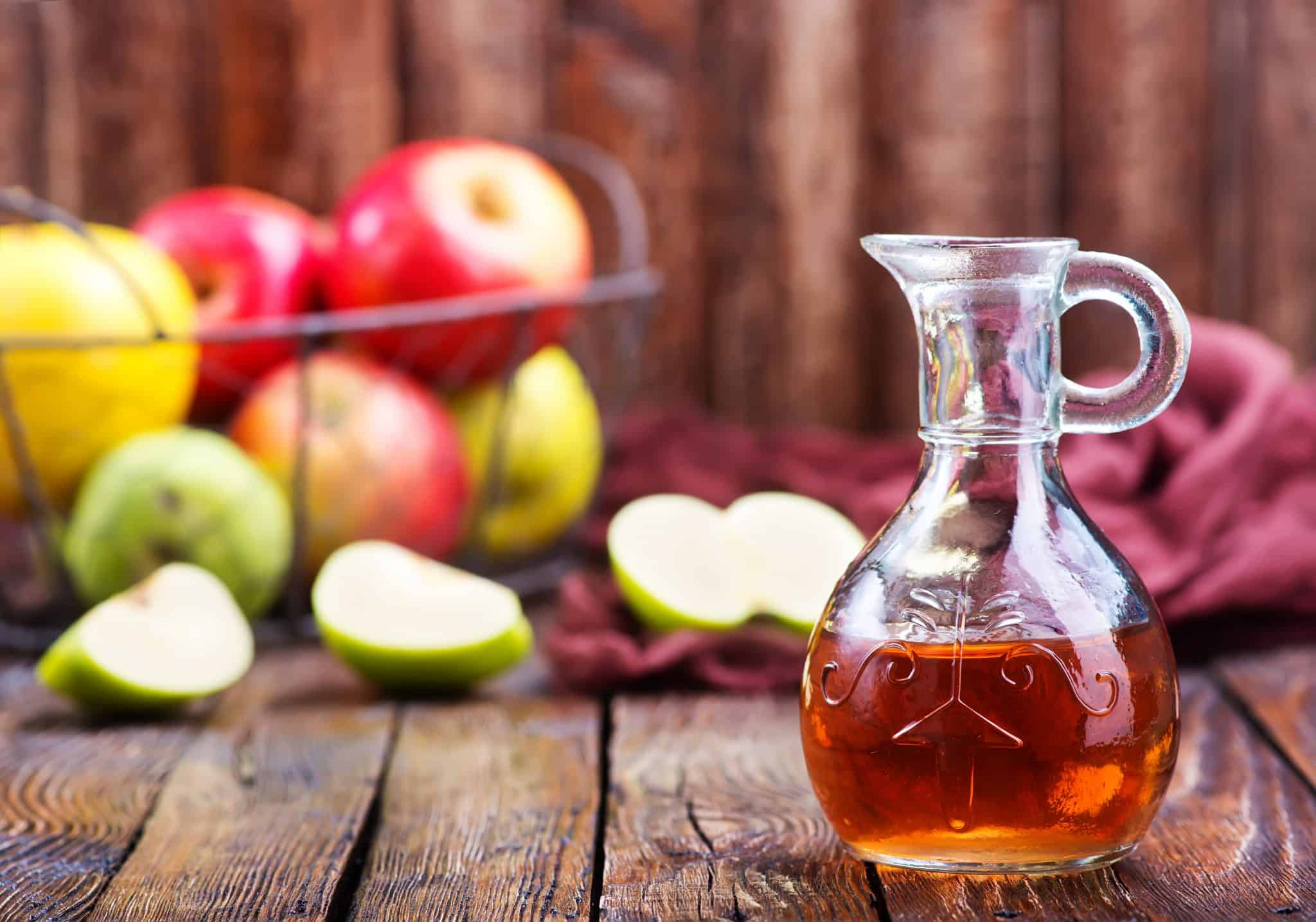 What is Apple Cider Vinegar (ACV)?
Apple cider vinegar is a type of vinegar made from fermented apple juice. It has a long history of use in cooking, as well as in natural remedies. Apple cider vinegar contains acetic acid and other compounds that have numerous benefits, including improved digestion and gut health, lower blood sugar levels, weight loss assistance and better immune system support. (source)
Don't buy the refined, filtered type of apple cider vinegar, because you won't get the essential enzymes, you will only get straight vinegar. You want to look for the unfiltered acv with the "mother". This has all of the healthy bacteria from the fermentation process, the ones that are beneficial to your gut bacteria, so if you want the best apple cider vinegar, make sure you are buying unfiltered apple cider vinegar, such as our favorite, Bragg's Apple Cider Vinegar.
Filtered apple cider vinegar is really no different than other types of vinegar, so if you want to enjoy the amazing health benefits of apple cider vinegar, buy the mother.
Why Use Apple Cider Vinegar in Smoothies?
Apple cider vinegar can be an incredibly beneficial addition to your smoothie. It contains a variety of vitamins, minerals and antioxidants that can contribute to overall health, including improved digestion, immune system support and weight loss. Additionally, the tangy flavor of ACV is a great way to add depth and complexity to any smoothie recipe.
But, I know what you might be thinking, and I was hesitant to use ACV in my smoothies at first, too. I mean, really? Vinegar??
Believe me, though, when I tell you that making a delicious smoothie with ACV is an easy way to enjoy all the health benfits of apple cider vinegar without having to drink it straight up as a shot of acv or just add it to a cup of water (another family favorite is to use it in salad dressings). It has a much nicer taste and smell than the white vinegar you might be picturing in your mind, so start with a small amount and work your way up to a couple of tablespoons of apple cider vinegar in your daily smoothie!
How to Blend an Apple Cider Vinegar Smoothie
Preparing an apple cider vinegar smoothie is easy and beneficial for your health! To get started, you'll need a blender, cup of apple cider vinegar, any fruits or veggies you want to add, and some liquid (such as juice or almond milk).
Start by blending all of your ingredients together until you reach a smooth consistency. Then, add the ACV to the smoothie and blend one more time. You can also just add it straight to the blender with the other ingredients, but the best way is to add a little at a time to taste. You'll soon discover the amount of apple cider vinegar that is right for you (for me it is a tablespoon of acv per serving in my recipe).
Finally, enjoy your delicious and nutritious apple cider vinegar smoothie.
Don't worry, we have a delicious recipe for you below!
Tips for Making the Best Apple Cider Smoothie
Choose Quality Ingredients – When making your smoothie, it's best to use organic ingredients for a healthier drink! Look for organic and non-GMO produce that is free from preservatives. Try to buy only what you need as well, since fresh ingredients will have the most flavor and health benefits.
Adjust Acidity as Needed – If you're new to using ACV in your smoothies, start with 1 teaspoon of it and gradually increase your dosage over time if desired. Keep in mind that ACV can be quite acidic so adjust the amount based on personal preference.
Add Healthy Extras for Additional Benefits – Apple cider vinegar can provide many health benefits, but adding other nutrient dens foods can really boost its potential! Try adding superfoods such as chia seeds, flaxseed meal or hemp hearts if desired.
Use Ice or Frozen Ingredients for a Thicker Consistency – To get a thick and creamy texture when blending your smoothie, try adding some ice or frozen fruits/veggies into the mix! This helps create an even more enjoyable drinking experience while still providing all the same nutritional benefits of fresh produce.
Understand Possible Side Effects from Using ACV – While apple cider vinegar has many wonderful properties, it is important to understand possible side effects before consuming too much of it. Too much ACV may cause nausea, indigestion or throat irritation in some people so make sure to take caution and talk to a healthcare professional if necessary.
Alter Recipe According to Personal Taste Preferences – Apple cider vinegar has a unique taste that can be both pleasant and off-putting depending on individual preference. Feel free to add more sweetness (via honey or maple syrup) or tartness (with additional lemon juice) according to personal preference!
Enjoy your Refreshing and Nutritious ACV Smoothie! Once finished, pour your smoothie into a glass and savor all the flavors you've created! You should now have a delicious and healthy drink that's full of vitamins, minerals and antioxidants; perfect for starting your day off right!
Strawberry Apple Cider Vinegar Smoothie
Enjoy a delicious smoothie with the health benefits of apple cider vinegar!
Ingredients
2

fresh bananas

1

cup

strawberries

1/2

cup

almond milk

1

Tbsp

apple cider vinegar

1

Tbsp

raw honey or maple syrup

(optional, but recommended)
Instructions
Add all ingredients to blender, except apple cider vinegar.

Blend, then add apple cider vinegar to taste and blend again.
Check out our guide to smoothie ingredients here
Final Thoughts on How to Use Apple Cider Vinegar in Smoothies
Making a smoothie with apple cider vinegar is a great way to add beneficial probiotic bacteria and enzymes, as well as extra nutrition, into your diet. Plus, it's easy to customize your ACV smoothie with different fruits or vegetables and other healthy ingredients for an even tastier result!
Whether you're looking for a refreshing and energizing start to your day or a delightful snack during the afternoon, adding apple cider vinegar to your smoothies offers a nutritious option that will delight your taste buds. So give it a try and enjoy all the benefits of this tasty treat!
Happy Blending!
Amanda