When is the Best Time to Drink White Tea?
Disclosure: This post may contain affiliate links, meaning I get a commission if you decide to make a purchase through my links, at no cost to you.
I first became aware of white tea when I was looking for ways to help with a candida overgrowth, and I found that drinking tea (particularly white tea) helped fight candida. I found it was delicious and really good for you, so it became part of my regular routine.
White tea is from the same source as both green and black tea, but it is less processed and contains more antioxidants because of the lack of processing.
The best time to drink white tea will vary depending upon what your purpose in drinking it is, whether to help with weight loss, for candida, or just for it's amazing anti-imflammatory properties. Let's take a look at the best time to drink white tea for you.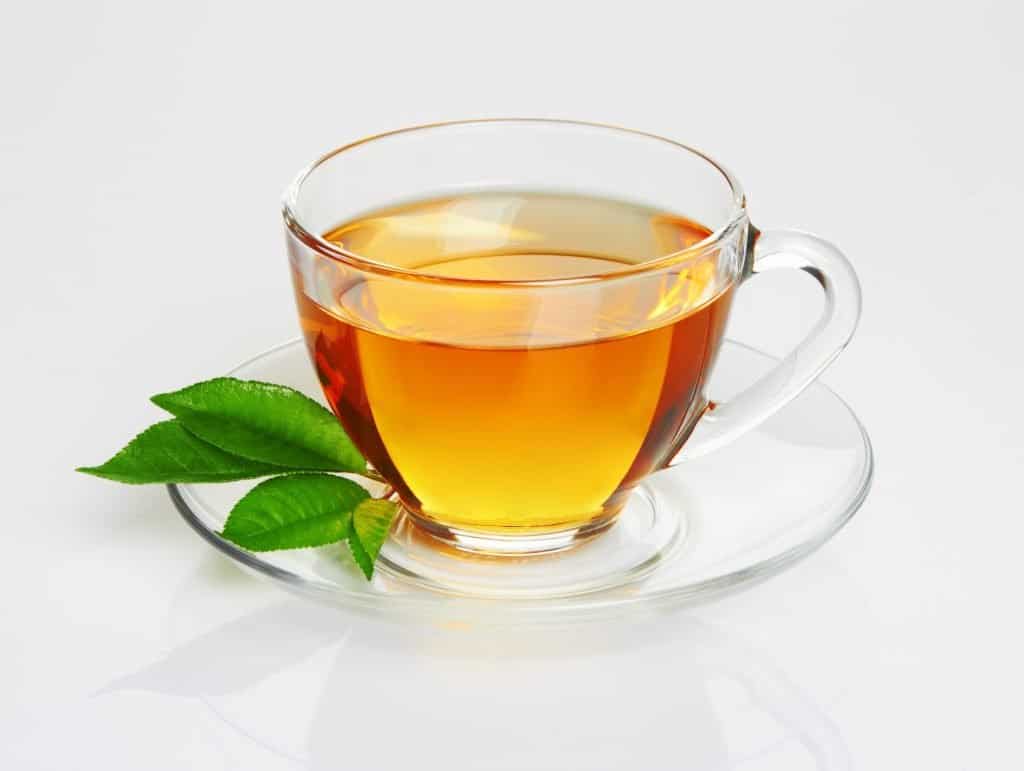 What Are the Health Benefits of White Tea
According to Healthline, there are some surprising benefits of drinking white tea, no matter when you drink it.
Here are my favorite ones:
White Tea is Rich in Antioxidants
We all know that antioxidants are good for us. They help to scavenge harmful toxins and byproducts that can damage cells, leading to inflammation, and white tea is full of antioxidants.
In fact, the antioxidants in white tea, mostly from polyphenols called catechins, have been proven in studies to help fight inflammation and destroy free radicals.
Green tea is well known for its anti inflammatory properties, but white tea contains just as many.
Could Help with Weight Loss
White tea has the same effect as green tea when it comes to weight loss benefits.
The catechins in these teas are thought to help with weight loss by increasing metabolism and decreasing fat absorption.
In one study, researchers found that white tea extract was able to promote fat breakdown and prevent new fat cells from being formed.
Reduces the Risk of Heart Disease
The polyphenols in white tea can also help to lower inflammation, which can reduce the risk of heart disease.
An analysis of several studies found that people who drank white tea three or more times per day had a 21% lower risk of heart disease.
May Help Protect Against Osteoporosis
Osteoporosis is a condition characterized by thinning bones and an increased risk of fractures. The catechins in white tea may help to protect against osteoporosis by eliminating free radicals and reducing inflammation, both of which accelerate osteoporosis.
Catechins in white tea have been shown to help fight osteoporosis risk factors and it's possible they suppress cells that break down bone.
Can Help With Candida Overgrowth
Candida albicans is a yeast that naturally lives in your body but can take over and become harmful with poor diet and other factors.
I first found white tea while researching my own candida symptoms from The Candida Cure book, which also lists several other supplements and foods to help with candida overgrowth.
All of these health benefits are great reasons to drink white tea. It's low in caffeine, high in antioxidants, and can even help with weight loss – plus, it's delicious!
The Difference Between White, Green, and Black Tea
All three of these tea varieties are made from the tea leaf and bud of the Camellia sinensis tea plant, they are just picked at different times and processed differently.
White tea is the least processed of all teas, which helps it to retain more polyphenols. A white tea leaf is picked at an earlier time when the leaves still have small white hairs on them, and then the leaves are steamed to stop oxidation and dried.
Green tea is allowed to oxidize longer, giving it a slightly different flavor than white tea. The leaves are steamed and scalded for several minutes and then dried. It is also rich in antioxidants but not as much as white tea.
Black tea is fully oxidized after the leaves are picked. Leaves are rolled or cut, then oxidized for its unique flavor. Black tea has the least amount of antioxidants of all three teas.
The Best Time to Drink White Tea
Now that we know what makes white tea different, let's take a look at the best times to drink white tea, depending upon your reason for wanting to drink it in the first place.
Best Time to Drink White Tea for Inflammation
If you are drinking white tea for its anti-inflammatory benefits, the best time to drink it is in the morning or even before bed, as white tea does not contain much caffeine so it does not disturb sleep.
Really for inflammation you can drink it most any time of day, but it's a great way to start or end your day.
Best Time to Drink White Tea for Weight Loss
If you are looking to drink white tea for weight loss, it is recommended to have three cups per day, so the easiest way to do this is to have it with each meal.
Keep in mind, though, that drinking white tea alone without changing diet or exercise is not enough to help you lose weight. It works best as part of an overall healthy eating and exercise plan.
Learn more about white tea and weight loss here.
Best Time to Drink White Tea for Candida
From my research when I was looking to heal my own candida overgrowth, I learned that drinking white tea at mealtimes was good for helping with candida.
You can drink it with meals or right after eating, and for best results pair it with an anti-candida diet if you suspect you have a candida overgrowth.
How to Make White Tea
White tea is best made with loose tea leaves, not tea bags, but if you don't like to fiddle with loose leaf tea they do sell white tea bags. Loose leaf tea allows the leaves to fully expand and release their flavor.
Use one teaspoon of loose white tea leaves per cup of water. Bring water to a boil and let cool for about two minutes before pouring over tea leaves. Steep for three to five minutes, depending on desired strength.
I like to use stevia or monk fruit to sweeten my tea. Adding sugar just adds an inflammatory food, which is one of the things we are trying to counteract with the white tea, so choose a natural sweetener. Honey is also a good choice.
White tea can be brewed multiple times, so don't throw out the leaves after the first cup! Just add more hot water and steep again for a second cup of tea.
Recipes that Include White Tea
Now that we know all about white tea, when to drink it and how to make it, let's look at some recipes that include white tea.
White Tea Lemonade
Ingredients:
1 cup water
1/2 cup freshly squeezed lemon juice
2 tablespoons honey
1 Tablespoon loose white tea leaves or 1 white tea bag
Instructions:
1. Boil water and let cool for two minutes. Pour over tea leaves or tea bag and steep for three to five minutes.
2. Remove tea leaves or bag and add lemon juice and honey, stirring until honey is dissolved.
3. Serve over ice.
White Tea Smoothie
Ingredients:
1 cup white tea
1/2 frozen banana
1 Tablespoon honey
1 teaspoon vanilla extract
1 cup of your favorite frozen fruit
Instructions:
1. Add all ingredients to a blender and blend until smooth.
2. Serve immediately.
3. Enjoy!
White Iced Tea
Brew white tea as instructed above, add sweetener to the hot tea and pour over ice for a refreshing glass of iced tea that has a ton of antioxidant properties!
Best Selling White Tea Varieties
Bestseller No. 1
Imozai Organic White Tea Bags 100 Count Individually Wrapped
Exceptional Traditional Chinese Tea.
Zero Sugar,15-20mg Natural Caffeine,USDA Certified Organic ,Non-GMO
Light, refreshing aroma with a delicate flavor.Expertly blended to create a perfect cup every time.Great for no-hassle brewing of one cup or a whole pot
A typical cup of white tea has about 15-20mg of caffeine,and a cup of coffee ranges from 100-180mg.
Individually wrapped.Total 100 tea bag
Bestseller No. 2
Twinings White Tea, 100% Natural Fujian Chinese Tea with a Light & Fresh Delicate Flavor, Low Caffeine, White Tea, 20 Tea Bags (Pack of 2)
BENEFITS OF WHITE TEA BEVERAGES: White tea is loaded with antioxidants, delicious, and versatile—may be served hot or iced. Try a cup of tea or glass of iced tea to help fight off the afternoon slump at work or enjoy it anytime.
FRESH, LIGHT & DELICATE FLAVOR: Brew hot tea by the teacup or prepare a large batch in a tea pot. The light, delicate, and slightly floral flavor of Twining White Tea can be sweetened or lightened with milk according to your preference.
LESS CAFFEINE THAN BLACK TEA: Twining White Tea has 25-30 mg of caffeine per serving compared to unflavored black tea at 40-65 mg in a serving. 
ABOUT WHITE TEA: Primarily grown in the Fujian Province of China, White Tea is also known as Silvery Tip Pekoe, Fujian White or China White. One of the world's highest quality teas because only the unopened buds and youngest, most tender tips are chosen.
TEA PREPARATION SUGGESTION: Bring water to a boil and pour over a Twinings tea bag in a teacup or mug as soon as it reaches boiling. White tea should be steeped for 1 minute. We do not recommend using a microwave to prepare our tea.
The Bottom Line
White tea is rich in antioxidants and has many potential health benefits. It is best made with loose leaf tea and can be enjoyed throughout the day.
Whether you are looking to drink white tea for its anti-inflammatory benefits, to help with weight loss, or to fight candida, there is a time of day that is best for you.
There you have it! Everything you need to know about white tea, when to drink it and how to make it, as well as two recipes that include white tea. Enjoy!
Related: Best Time to Drink Detox Tea