Best Non Dairy Milk for Smoothies (Ultimate Guide for 2023)
Disclosure: This post may contain affiliate links, meaning I get a commission if you decide to make a purchase through my links, at no cost to you.
Looking for the best non dairy milk for smoothies? Check out all the popular options and see our favorite here!
If you're like me, your morning routine includes a smoothie to get you going. I don't drink dairy milk because of the lactose intolerance that runs in my family, but fortunately there are plenty of other options for non-dairy milks.
One common question is whether soy milk is the best non-dairy milk for smoothies. Some people swear by it while others prefer almond, oat or coconut. This article will help you decide which type of non-dairy milk works best for your needs and give tips on how to make them work well in a blender.
Types of Non Dairy Milk for Smoothies
Looking for a great dairy free alternative to cows milk for your morning smoothie? Give one of these amazing plant based milks a try.
Almond Milk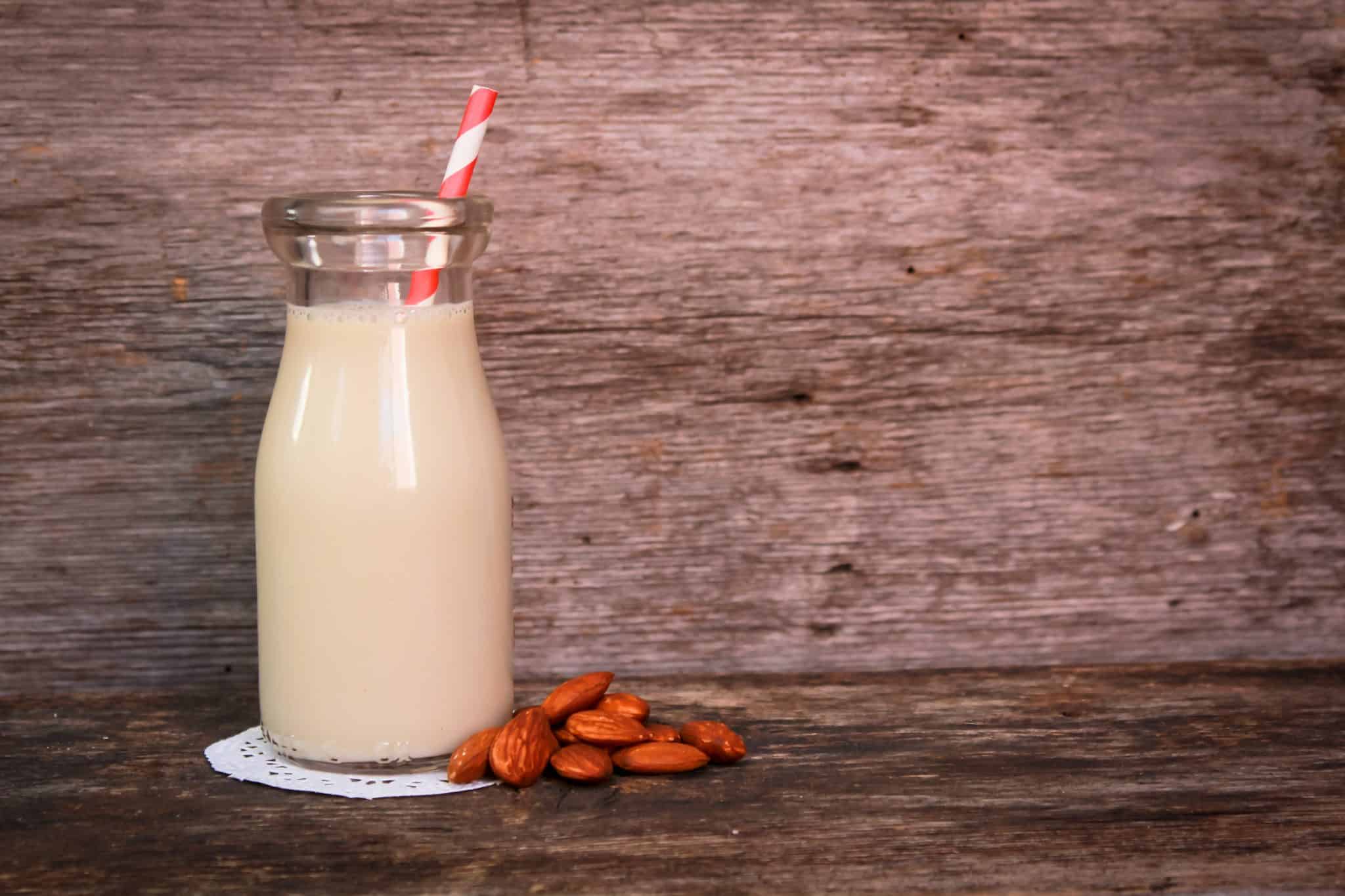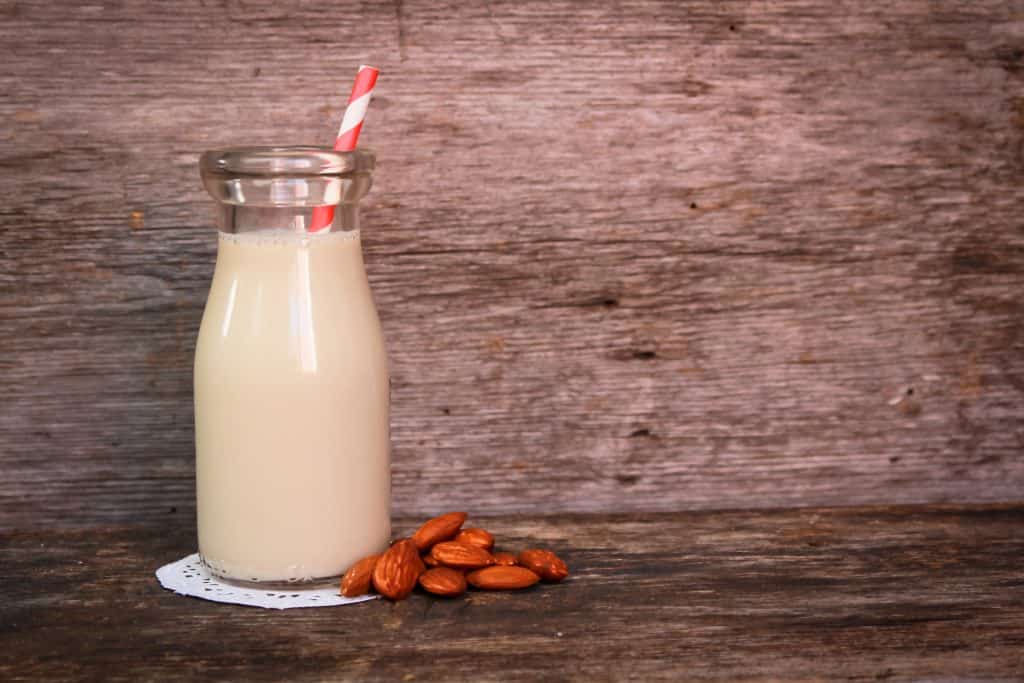 Almond milk is creamy and nutty, which makes it a great option for smoothies. You won't find much protein (only 1 gram per cup in a lot of varieties) but it has plenty of calcium, Vitamin E and healthy fats to make up for that. If you use sweetened almond milk in your smoothie, be sure to account for the added sugars. Unsweetened almond milk such as vanilla is a good choice for those who like flavoring their own drinks.
The nuttiness of almond milk blends well with other flavors and is a particularly good match for cocoa powder. You can adjust the consistency by adding more or less almond milk and cut down on the sweetness by using unsweetened varieties and omitting added sugars. If you want to add some protein, scoop in some plant based protein powder.
---
Oat Milk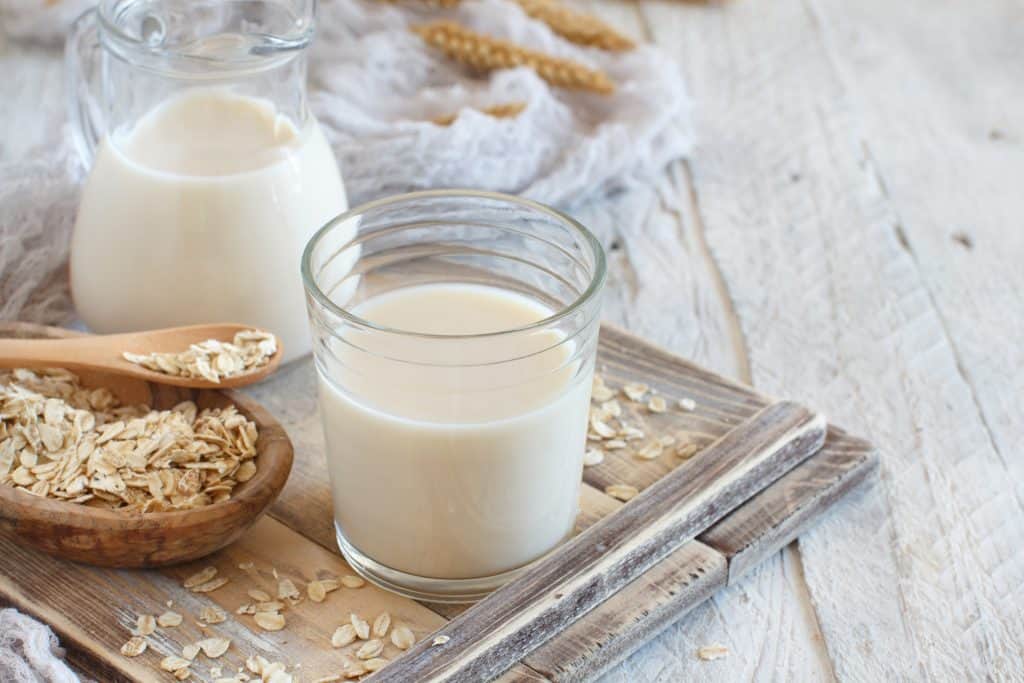 Oat milk is a good choice for a non-dairy milk smoothie because it's high in fiber and has a mild flavor that goes well with many different fruits. It also contains antioxidants, vitamins and minerals that are beneficial for your health. Oat milk is easy to make at home, and you can find it at most grocery stores.
Our family loves the Chobani Extra Creamy Plain oat milk. Our second son has a dairy allergy, and this is the one that he thinks tastes the most like regular milk. I agree with him and we all love this extra creamy addition to our smoothies.
---
Coconut Milk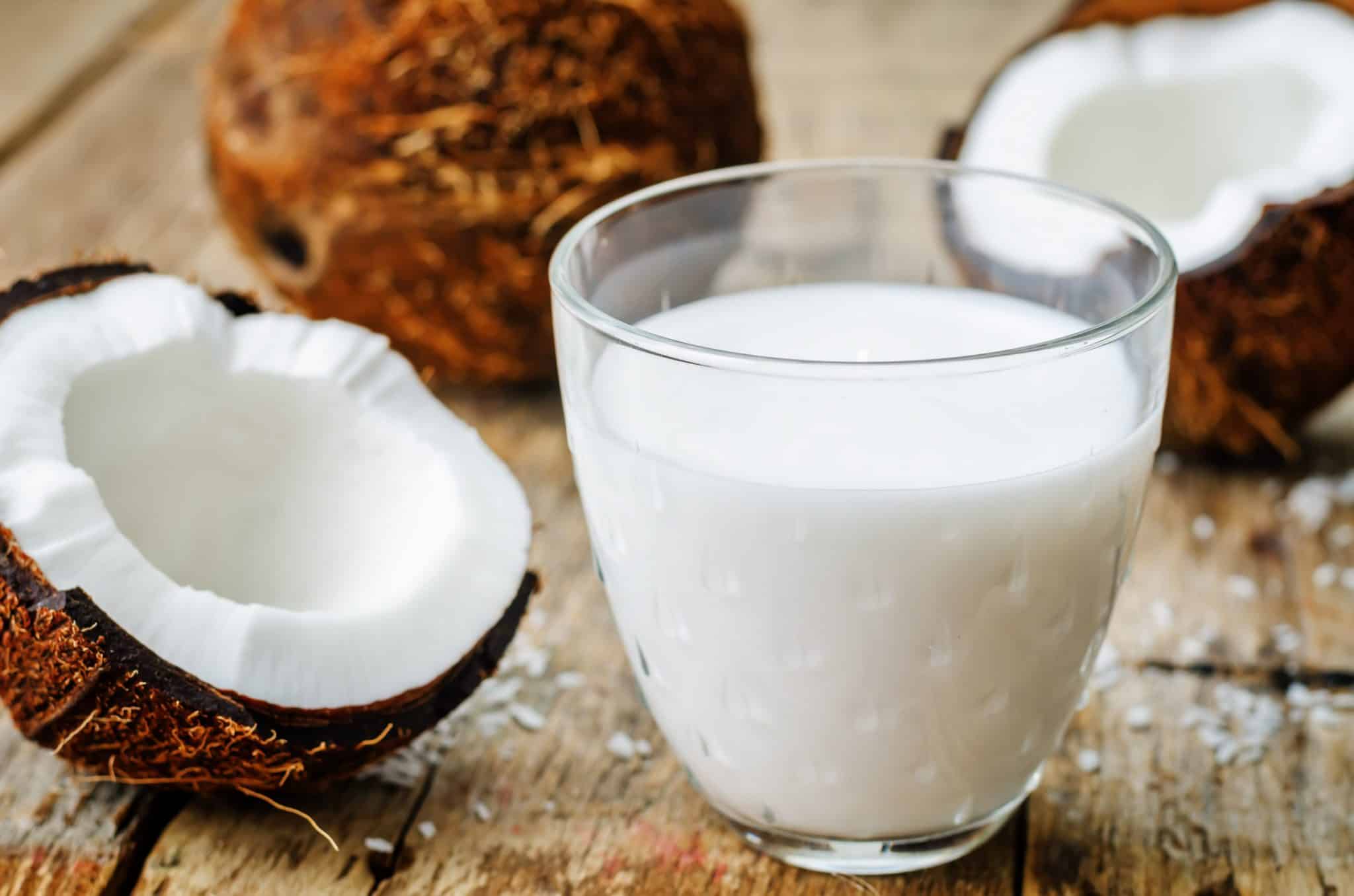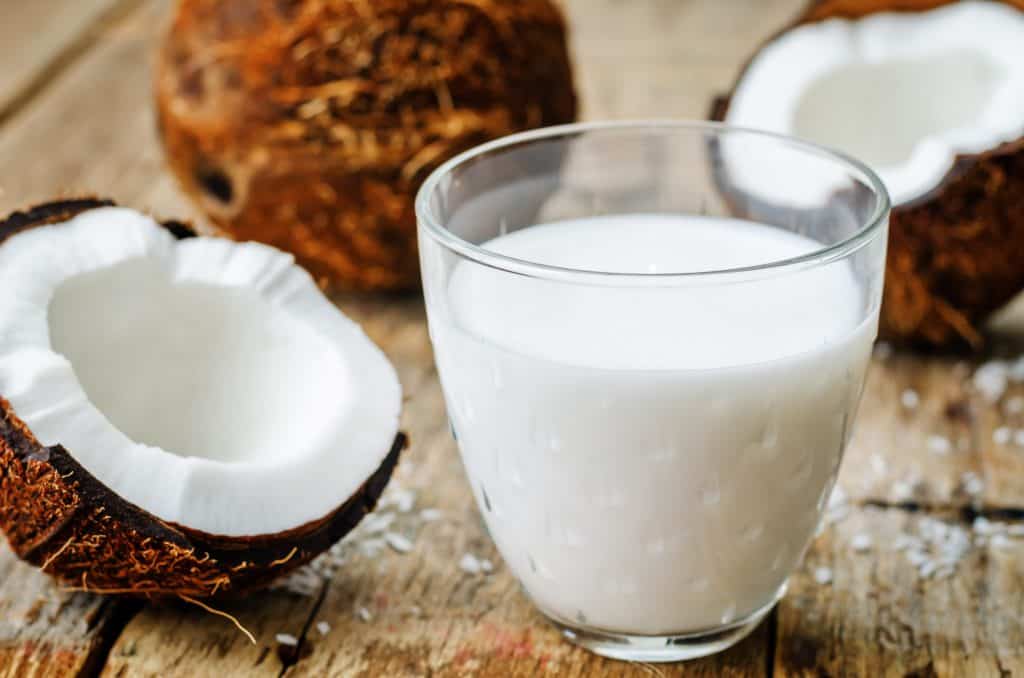 Coconut milk is a good non dairy milk for smoothies because it is high in fiber and has a natural sweetness. It is also a good source of vitamins C, E, and B6, as well as potassium and magnesium.
Coconut milk is thick and creamy, which makes it a good replacement for dairy milk in smoothies. It also has a refreshing flavor that goes well with tropical fruits like pineapple or mango.
It is a good choice for smoothies that use dark leafy greens. The downside is that it can be expensive and some people don't like the taste of coconut, which means you'll have to experiment with brands and flavors.
---
Rice Milk
I've found rice milk to be the one of the best vegan milk options for smoothies so far. It's also one of the more common non dairy milks, so it's easy to find at any grocery store.
Rice milk has a relatively neutral taste, which means that it won't clash with the flavor of your fruits. It also blends well with other ingredients like peanut butter or cocoa powder if you want to make a frozen treat (ice cream) or breakfast cereal.
One thing to keep in mind is that rice milk doesn't contain much protein, so it might not be fatty enough for some people to enjoy as part of their regular diet.
---
Soy Milk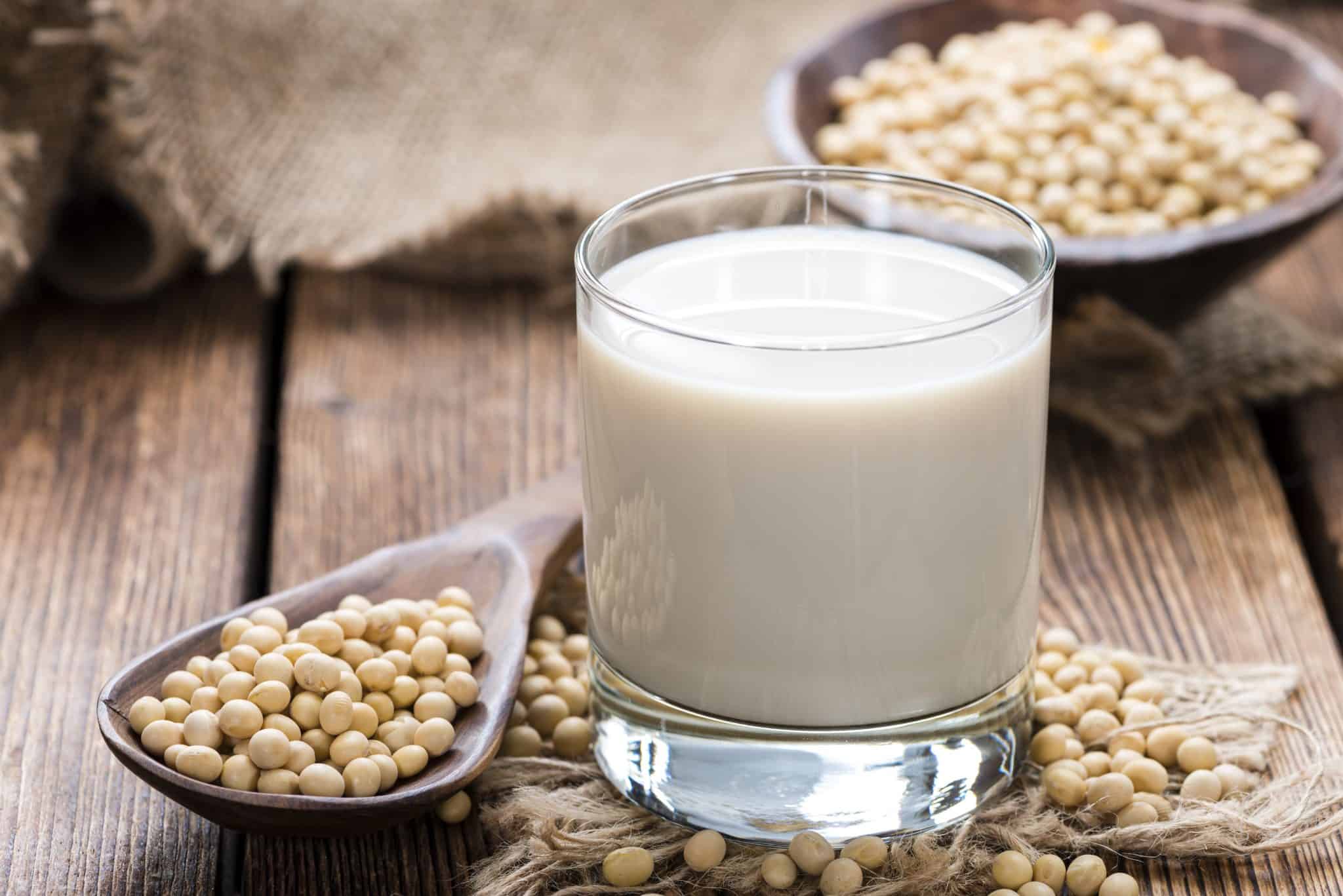 Soy milk is a popular choice because it's low in calories and has more protein than other non-dairy milks. Soy milk is cholesterol-free, low in saturated fat and high in omega-3 fatty acids. It has about 7 grams of protein per cup compared to almond milk which only has 1 gram per cup.
Soy milk is one of the best nondairy milks to use in smoothies because it's thicker than some other nut or seed milks. For this reason, soy milk will stay better in a blender. It can also jazz up any flavor of smoothie you're making.
---
Hemp Milk
Hemp milk is a great option for people looking for a soy-free alternative to dairy or soy-based milks. It has a nutty flavor and a thicker consistency, which makes it ideal for use in smoothies. Hemp milk also contains more protein and omega-3 fatty acids than a lot of varieties of dairy, soy or rice milk.
---
Pea Milk
Pea milk is becoming an increasingly popular alternative to dairy milk for a number of reasons. It's low in calories and fat, plus it has no cholesterol or saturated fat.
It also contains high levels of pea protein and fiber, making it a good choice for people who are looking for a healthy way to start their day. Pea milk is available in both unflavored and vanilla flavors, so you can enjoy your favorite smoothie recipes with a familiar taste.
---
Flax Milk
Flax milk is another popular option for non dairy milk because it's very heart healthy and is a great choice for those who can't have dairy or nuts.
Flax milk is made from flax seeds, which are some of the healthiest seeds out there. It does have an earthy and nutty flavor, which many people like in their smoothies
Other Nut Milk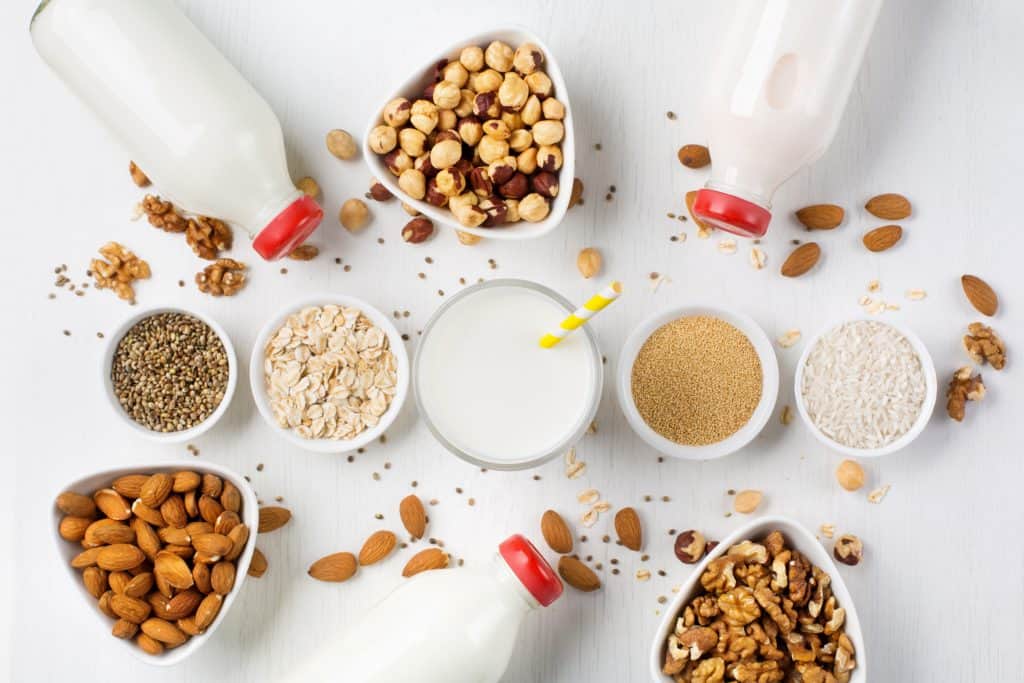 -Cashew Milk
Cashew milk is a great non-dairy option for smoothies because it is high in protein and fiber. It also has a creamy texture that makes it a good replacement for dairy milk. If you're looking for a new way to enjoy your morning smoothie, give cashew milk a try!
-Macadamia Milk
Macadamia milk is a good vegan milk for smoothies because it offers the same creaminess that you might find in cow's milk. You can also use this milk to make vegan or lactose-free ice cream. It offers a similar texture to coconut milk, but macadamia tastes sweeter than coconut.
The downside of this type of milk is that it's expensive so you may want to consider different types of non-dairy milks if your budget is tight. For example, hemp or oat milk are nice alternatives for smoothies if you're looking for something with an earthy flavor.
-Hazelnut Milk
Hazelnut milk is a good non-dairy option for smoothies because it's creamy and has a nutty flavor that goes well with many smoothie recipes. It also contains important nutrients like vitamin E, potassium, and magnesium. Hazelnut milk is easy to make at home, and you can find it in most grocery stores.
Some other varieties of nut milk you might want to try:
-Pistachio Milk
-Walnut Milk
-Pecan Milk
Common Questions about the Best Non Dairy Milk for Smoothies
What is the healthiest milk for smoothies?
The answer to this question really depends on your needs. Some people are lactose intolerant, so they prefer soy or almond milk. Other people are allergic to nuts so they would pick rice or flax milk over all of them.

Oat milk is fantastic for someone wanting a vegan option since its gluten-free but still gives you that creamy texture that makes smoothies nice and rich in flavor. Almond is probably the most versatile out of all the options.
What plant based milk is best for smoothies?
There isn't a single answer to this question! It really depends on what type you like and what they match with the smoothie ingredients.
Almond milk is popular for people who don't tolerate dairy because it's similar in consistency to dairy milk. This plant-based "milk" can be a bit nutty, but some people find they can't taste them when it is in a drink or in food.
Soy milk is great for protein but can be expensive and if you are not a fan of the taste it may not be the best non dairy milk for you. If you prefer nut milk then almond or coconut work well in smoothies that include carbs or fats. Rice milks go well with fruit. Hemp is best for smoothies that are rich in protein or healthy fats because you can't taste it with anything sweet.
Soy milk has become the most popular non-dairy milk for smoothies thanks to its consistency and price, but there are plenty of other types worth trying out. Experiment with what works best for your needs.
What milk alternative tastes the most like milk?
There are several milks that taste like dairy milk. Almond milk has the most flavor of these, but you can give it more of a cow's milk taste by adding some honey, lemon juice and whey protein powder before mixing with cold water. Rice milk is also close in flavor to dairy milk when combined with almond or coconut extract. Soymilk is slightly different than this because it has added thickeners which give the drink a creamy texture.
Our Verdict
In our house, we prefer the Chobani Extra Creamy Plain Oat Milk. It has the consistency of dairy milk and a nice neutral flavor that pairs well with any smoothie ingredients. It's very easy to find in stores, too, which is a huge plus!
So, if you are looking for the best plant milk for your next smoothie recipe, I hope you'll give one of these nondairy milk options a try, especially the Chobani Oat Milk, which also comes in other flavors (but watch out for added sugar in some).